Reggio Emilia : What is Loose Parts Play ?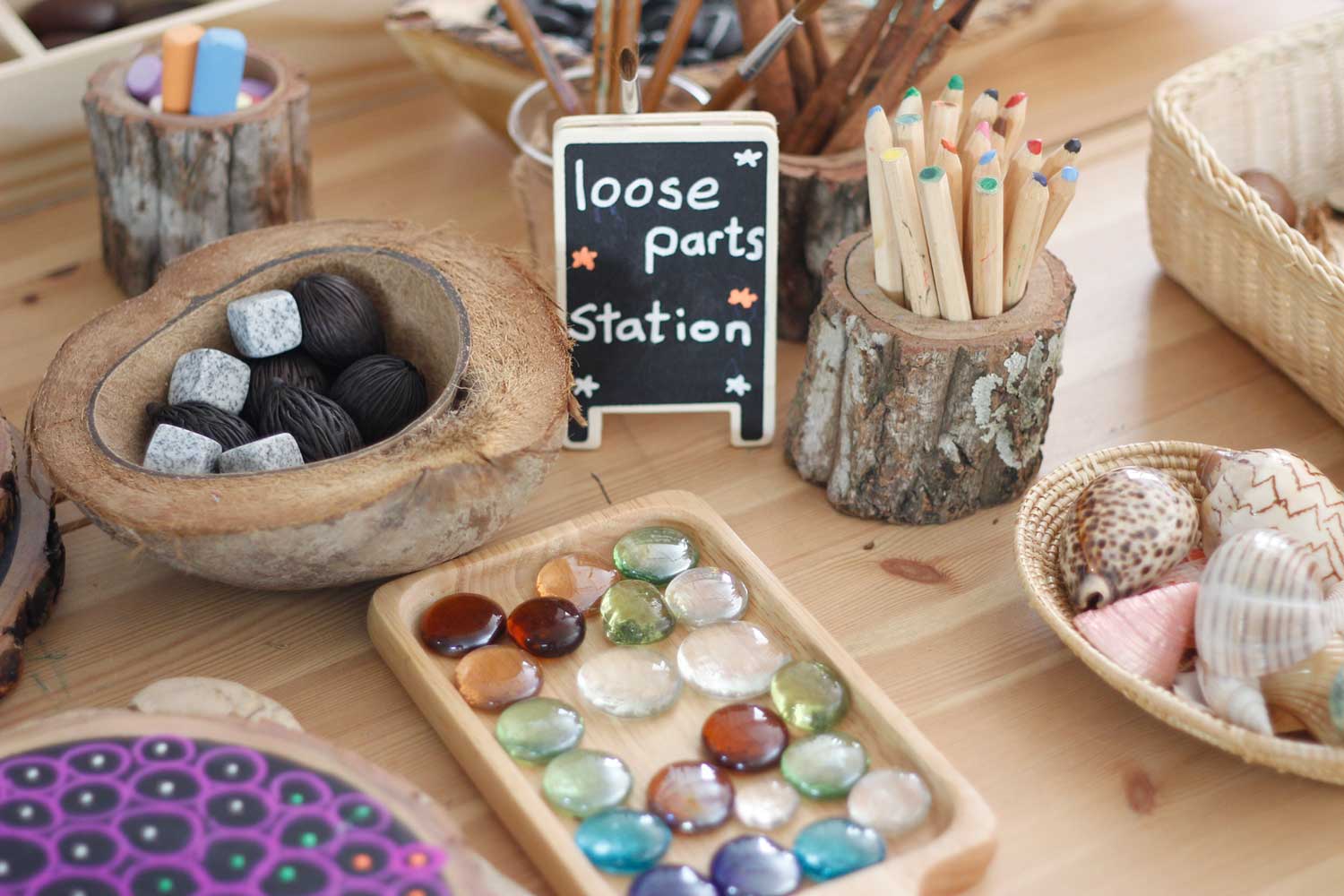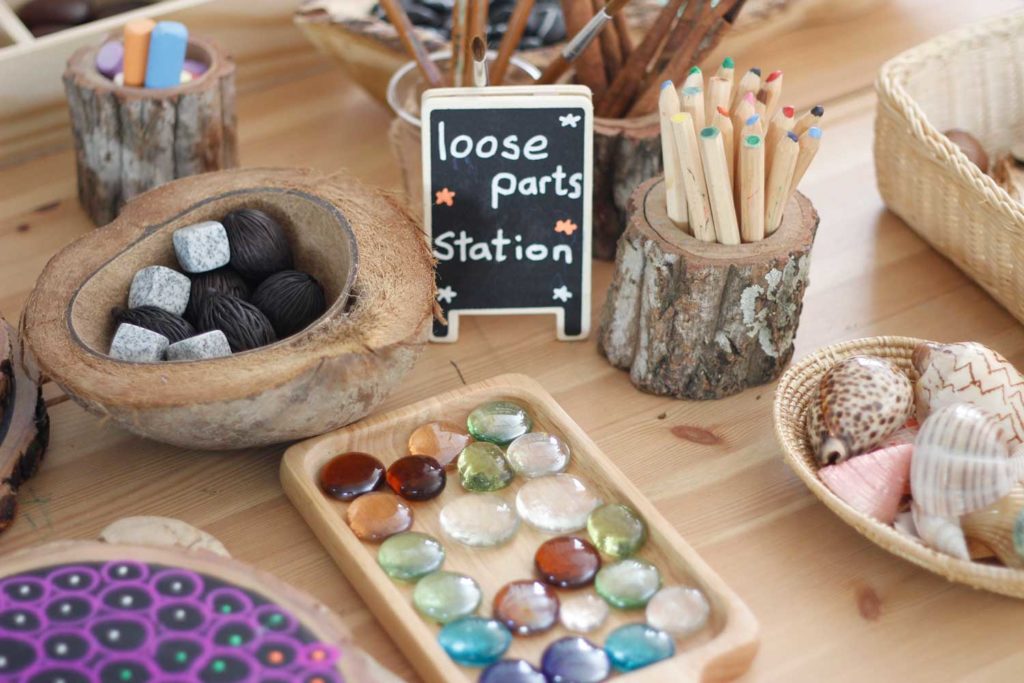 The 5 S's of creating' Loose Part' Collections
Loose Parts play refers to the open-ended type of play commonly found in schools and kindergartens following a Reggio Emilia approach to learning. The creative nature of the play lends itself to the Reggio curriculum which places importance on children having creative freedom.
What are loose parts?
Loose parts can really be any objects which are can be joined, combined, stacked or arranged and used to create artwork, sculptures, structures, designs or displays. They are typically not toys although some settings may up-cycle old toys to be used in a more open-ended fashion.

There are a few general rules, some more obvious than others, when collecting loose parts for a classroom, playground, home and garden.
Source
Many Reggio Emilia settings will have a preference for recycling and will therefore seek to use reclaimed items rather than purchasing. You may well share the same philosophy in your household. There is also a great deal of research that supports the belief that natural materials offer many important benefits to children; more calming effect, higher concentration and engagement levels, improved creativity, improved language even. So the majority of the loose parts do tend to be metal, wood or fabric rather than plastics.
Size
Size is an important factor when gathering a loose-part collection. There are a few reasons for this. Loose parts can be thought of as building blocks and whilst they do not come from the same source they are used by children to create constructions, artwork or structures. This generally relies on similarly sized pieced which can then be stacked, joined or arranged next to each other. From a safety aspect, the age of the children must be considered as younger children have more tendency to place objects on their mouths which will present choking hazard risk. From an aesthetic perspective, and this is important, since it is important to seek to make loose parts look interesting to use. Having a collection of similarly sized objects organized and arranged together does make them more intriguing and at the same time lets the children know that they all all for use for whatever project they wish to embark on.
Safety
An obvious factor however settings and households will have varying opinions on what they consider an acceptable risk when it comes to objects and materials. As mentioned above the age of the children is important in determining and acceptable size. The materials use in the loose-parts should consider whether they could change or deteriorate, and thus transform them into potentially dangerous objects over time. Wood is a good example of how over time and heavy use, breaks and splintering could occur. Allergy considerations should also be made. Could any of the objects cause rashes, or worse?
Setting
Where are the loose parts going to be used? Will environmental factors affect their condition or safety? Are the parts easy to tidy up and re-organize or could they become lost in too big an environment? Will the hard parts dropped on a hard floor create too much noise?
Shopping
Looking for loose parts for collections really couldn't be easier as if you live close to nature or frequently visit parks you will find that you are surrounded by nature's free objects; stones, pebbles, twigs, fir cones, nuts, shells etc. If you aren't lucky enough to benefit from nature locally then when it comes to actually buying loose parts, they are incredibly inexpensive. Your local hardware store might be a good place to start for nuts, bolts, screws, nails and a wealth of interesting objects that your child has most likely never seen. Handicraft markets are also a great source of inspiration where you will find many intricate and unusual objects. Stationary shops, haberdashery shops are also essential places to stock up on tactile items. As you show more interest in collecting, you will start to see loose parts everywhere! Larger parts will be sat waiting a new home on the side of the road, others will be awaiting disposal. One person's waste is another person's treasure!