Organic & Locally Sourced
Every attempt is made to source our ingredients from small and local farms to support small farmers and minimise our carbon footprint. In realty when requiring Gluten Free certified foods often this is not possible.
Anti-inflammatory (to protect against bowel and autoimmune disorders.)
Foods such as berries, tomatoes, olive oil, broccoli, spinach, kale, almonds, walnuts and spices such as turmeric, ginger and cinnamon are amongst the best foods and spices to protect against bowel and autoimmune disorders and they all feature heavily throughout our meal and snack menu.
Digestion Aiding (through the inclusion of key herbs and spices)
We try to incorporate as many ingredients which are known to aid digestion. Foods such as ginger, leafy greens, whole grains, fruits and vegetables. Cumin, coriander and chia seeds are all great for helping digestion.
Gut Health Promoting
It is well researched that eating a variety of foods the with the addition of colorful vegetables prepared with healthy oils is the best way to promote a healthy gut. We have included lots of vegetables, legumes, beans and fruits which benefit the gut.
Immunity Boosting
Through selecting nutrient-dense foods and optimizing preparation and cooking techniques we have taken every effort to maximize nutrient density in all our meals and snacks.
Multi-Sensory
Whilst not always possible, we have included foods that need to be handled, wrapped, rolled. Ingredients have been selected that contrast each other in their colour, consistency and texture. We want our food to be interesting and appeal not only to taste but visually and textually too.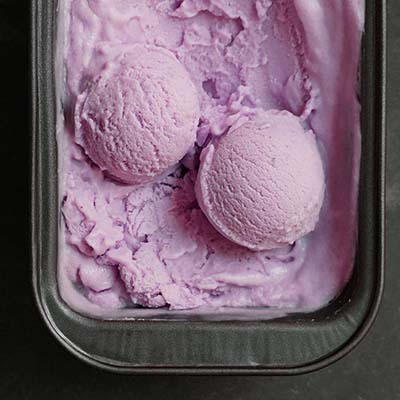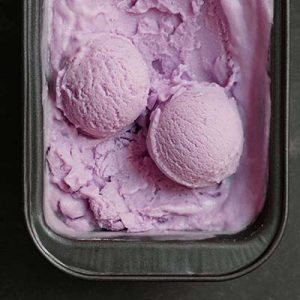 Maintaining a Low Glycemic Index
We only use natural foods and fruit as sweeteners. Any snack on our menu is either sweetened with the fruits within or we use our own homemade date or coconut palm syrup.
Our sweet potato gelato (pictured) is an example of selecting a nutritious ingredient which contains small amounts of sugar (less than 4% per 100g)
Nutrition Fact: Despite their name, sweet potatoes are surprisingly healthy actually containing good amounts of Vitamin A,C, Calcium and Iron!
Gluten Free
All ingredients sourced are certified gluten free. Even though many of our ingredients do not naturally contain gluten we insist on a certificate as in some production areas there could be the risk of cross-contamination.
Maximizing Complete Proteins
Protein is comprised of 20 amino acids; 11 of these amino acids are produced by our bodies. We need to make sure that we eat anough foods in order to benefit from the other nine amino acids (or "essential amino acids").
When a food contains all nine of these amino acids, it is called a "complete protein."
Through the addition of grains such as quinoa and buckwheat we are able to broaden the range of complete proteins and help our children boost these essential nutrients.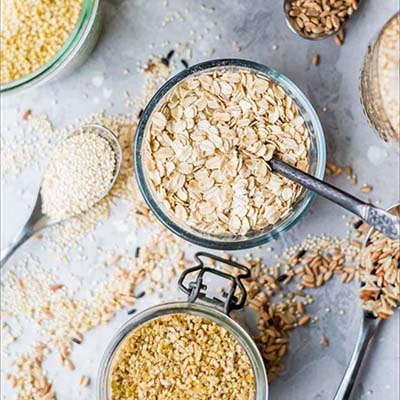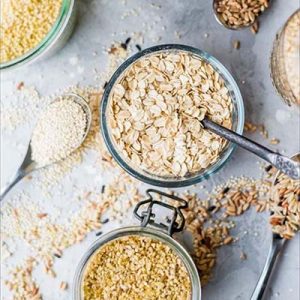 Satiety
It is important for children to consume lots of fiber and quality sources of proteins and fats. For this reason we do our best to include these elements daily. Our snacks, often sweetened, but not always, are a really great way that we boost proteins and fiber.
Chemical and toxin free - By sourcing vegetables from small organic farms we can guarantee zero use of any pesticides. We would love to be able to promote 100% organic produce but we wouldn't be able to introduce the children such a broad range of tastes and flavours. And that,we believe, is more important. We do however buy chemical-free nuts, seeds and fruits and we've done a lot of research. Any foods which are commonly sprayed with a lot of pesticides and retain the chemicals in their skin, we either source from a trusted organic source...or we simply don't include it in the menu.