Tried & Tested Healthy Recipes for Kids: Quinoa Maki Rolls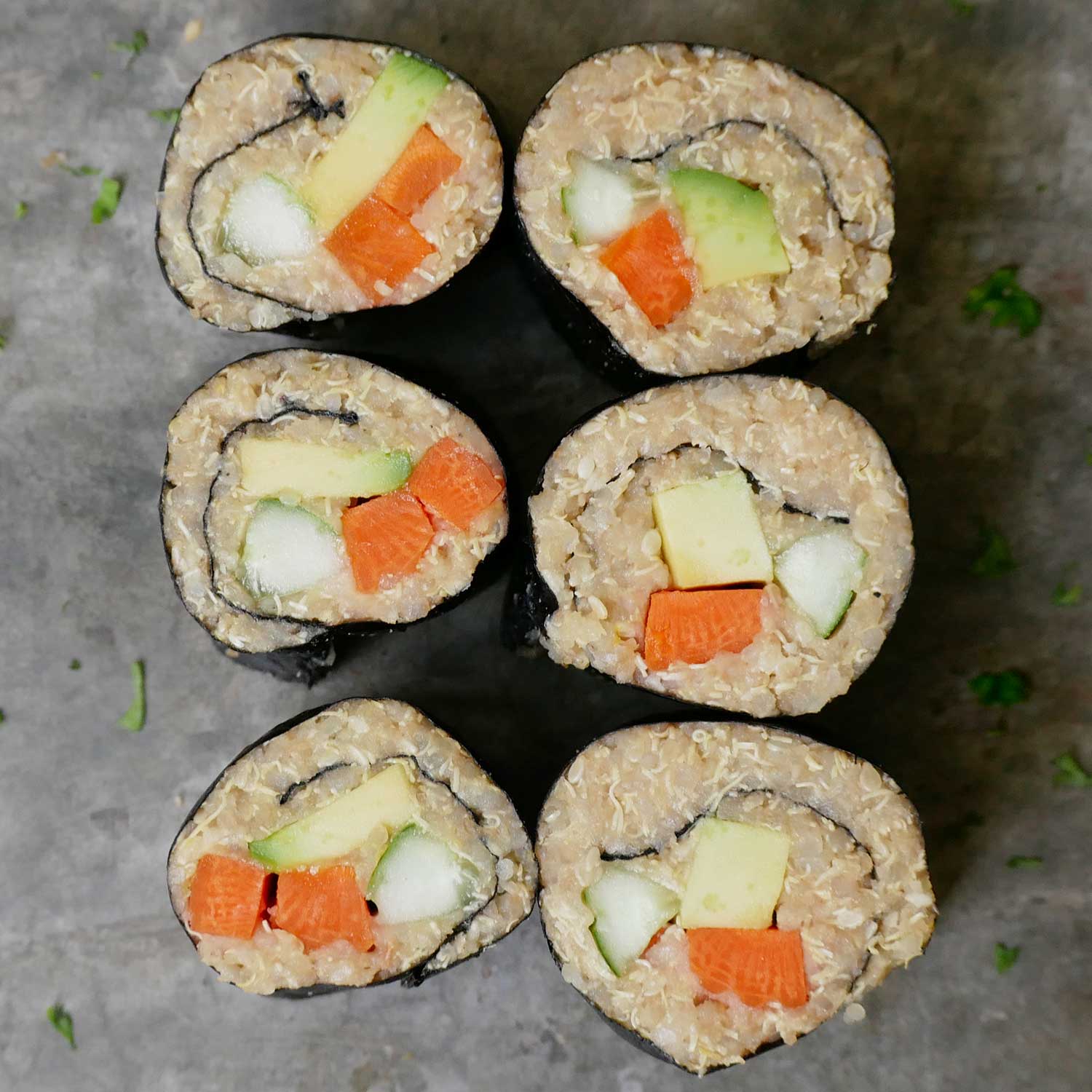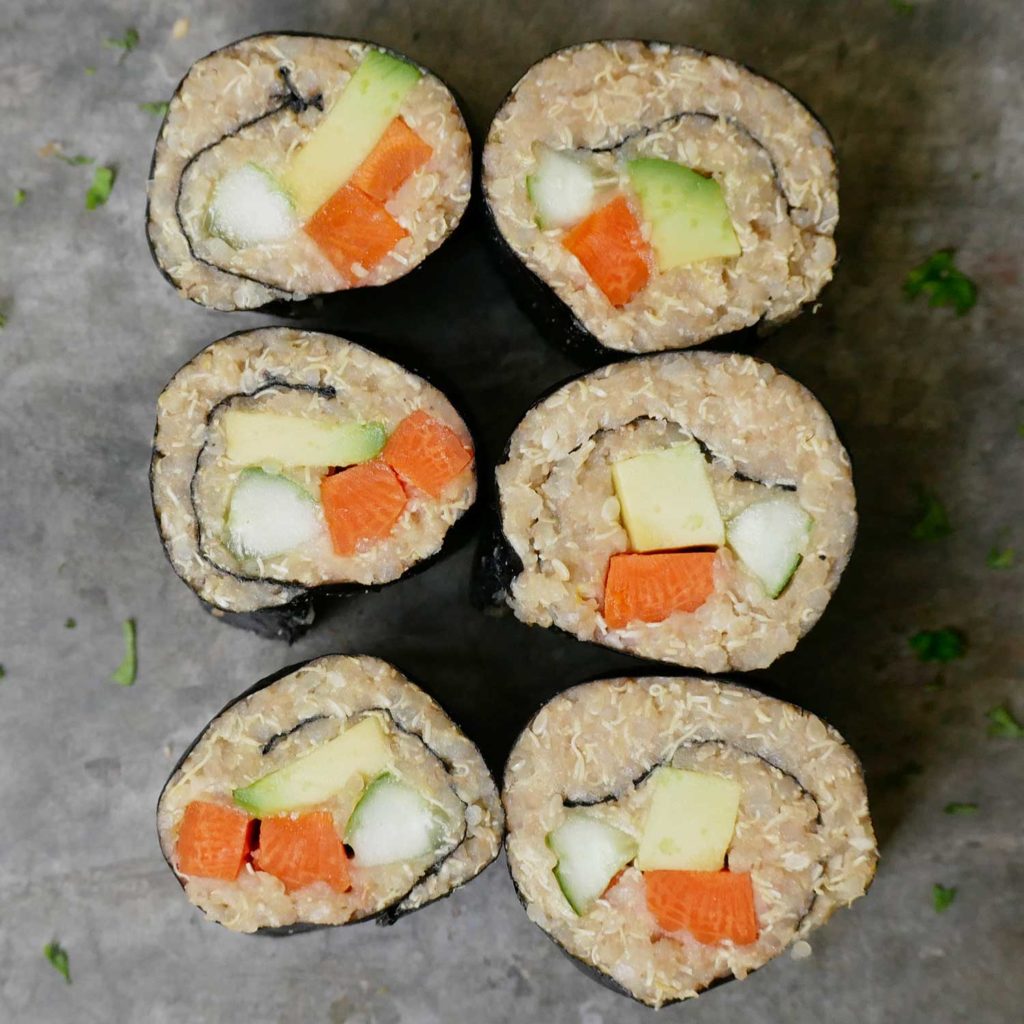 Ingredients
3 cups Quinoa
6 cups Water
3/4 Cup Apple Cider Vinegar
3 Cucumbers (sliced into long strips)
6 Carrots (grated)
6 Avocado (diced)
21-4 tsps Sesame Seeds
48Nori Sheets
2 1/4 tsps Soy Sauce
Directions
1.Add quinoa and water to a saucepan and bring to the boil.
Once boiling, turn down to simmer and cover for 12 minutes.
Turn off heat and stir in apple cider vinegar.
Set quinoa aside.
2.Place nori sheet on a bamboo mat.
Spread 2 spoonfuls of quinoa over the nori sheet, then add cucumber, carrot and avocado.
Roll the sushi.
Using a very sharp knife, slice the filled nori roll into maki size pieces.
Sprinkle all pieces with sesame seeds.
Serve with soy dipping sauce.
Suggestions:
For more colour add: purple cabbage
For lower cost: use brown rice instead of quinoa
For extra nutrition: Add alfalfa sprouts, basil sprouts or broccoli sprouts