Tried & Tested Healthy Recipes For Kids : Rainbow Poke Bowl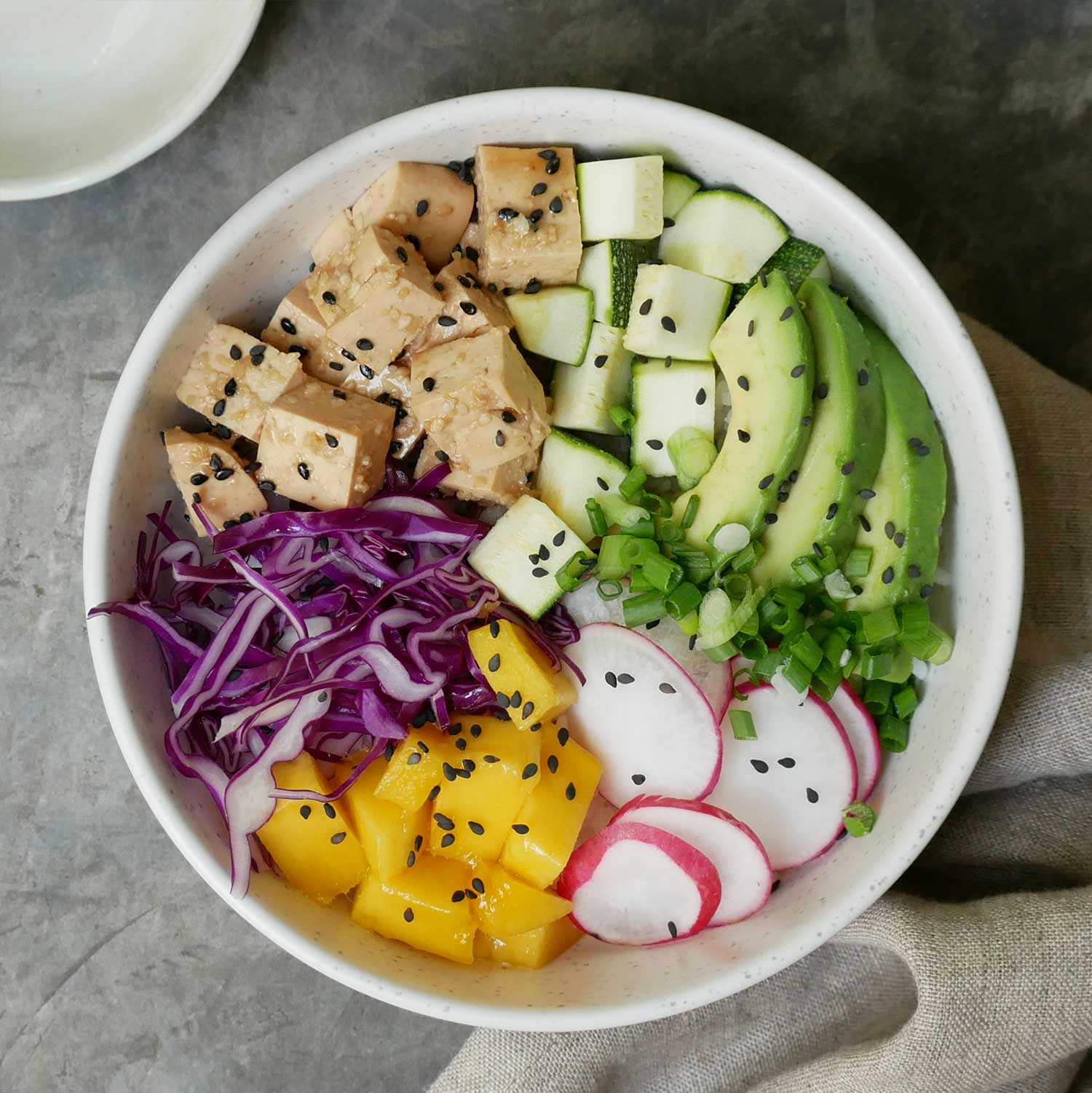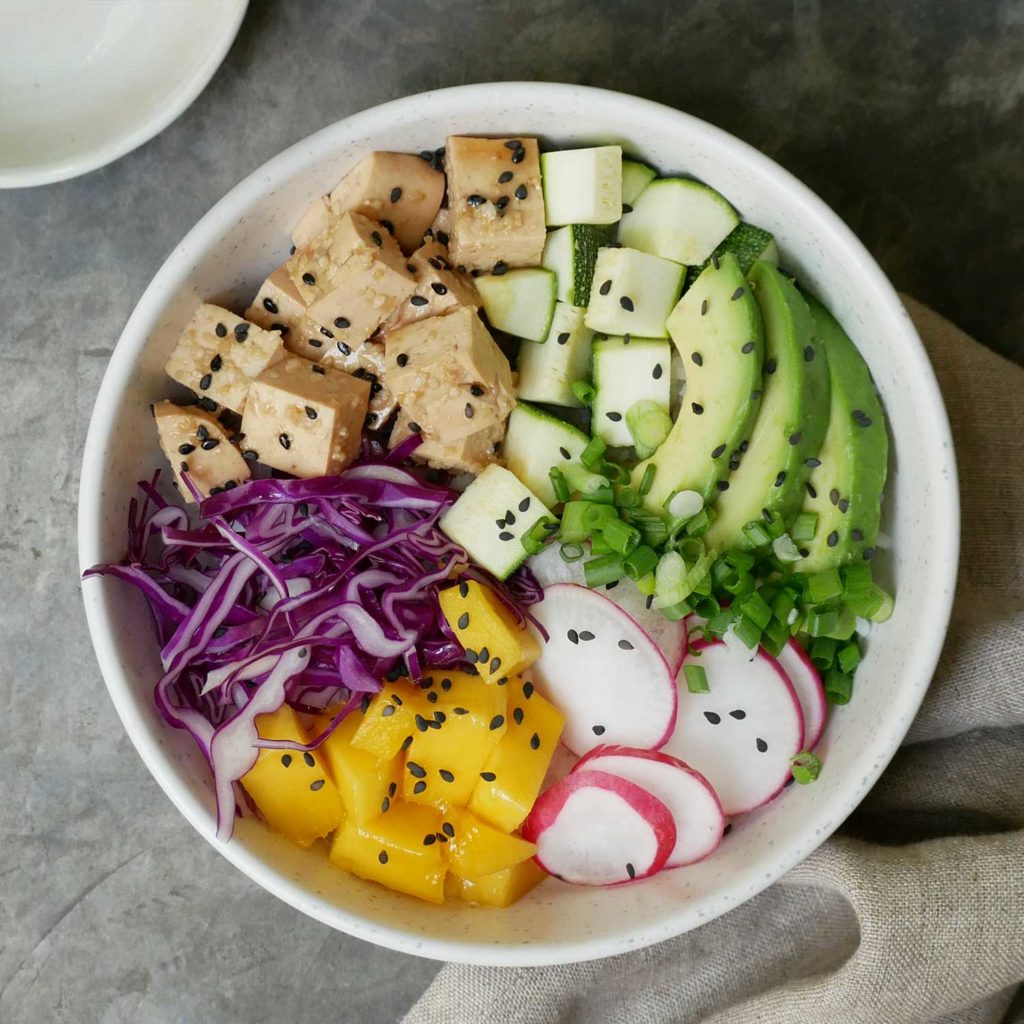 We have been discussing the introduction of salads for a long time and in particular deliberating just how to introduce them at our kindergarten. We wondered if we should simply add a small side to a variety of appropriate dishes or whether to simply present the children with an interesting, colourful and multi-textured salad. The rainbow poke bowl was our first attempt. Many children pick around certain elements in the bowl but we were expecting that. There is something in there for everyone and every element is healthy.
Ingredients :
Brown Rice
Sesame Oil (in two halves)
Tofu (firm, drained and cubed)
Soy Sauce
Rice Vinegar
Cucumber (cubed)
Purple Cabbage (shredded)
Avocado (sliced)
Spring Onions (thinly sliced)
Optional Additions / Variations:
Wrap each block of tofu in a clean kitchen towel, and place it between two heavy cutting boards (e.g., wooden ones) for a few hours at least. Excess moisture should be drained out.
Add minced ginger to the tofu while it's marinating.

Add slices of red radish.
Diced ripe mango.
Add peas or edamame.
Sesame seeds
coriander.
Directions (30 mins) :
Cook the brown rice according to the directions on the package. Once it has finished cooking drizzle half the sesame oil over top and mix to combine.
In a bowl, cube and coat the tofu with soy sauce, rice vinegar, and the other half of the sesame oil. Place in the fridge to marinate for 10 minutes.
In a pan, sauté the marinated tofu with olive oil over medium heat. Set aside.
Assemble each bowl by adding brown rice to the bottom. Top it with tofu, purple cabbage, cherry tomato, and avocado, side by side. Garnish with spring onion.