Why is Nature Play So Important ?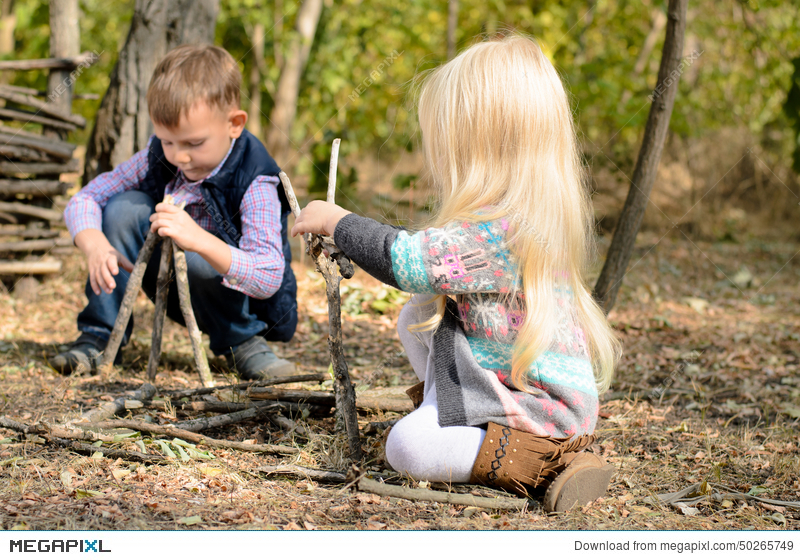 There has never been a time in history when more outside nature play has been needed. Technology, in particular tablet and phone screens, is gradually consuming more and more of children's free time. Aside from rebalancing children's activities there are a great number of benefits that we have forgotten about, or perhaps we were never really aware of.
Developing Creativity

Above all benefits, playing in nature is imaginative. Children need to create their activities and games. Rules for games need to be set and communicated to all in the group. Natural objects become whatever they wish them to be for both themselves and their friends. Language and communication skills are more important in this type of play and hence we see a much more rapid development.
Reducing Anxiety

A third undisputed benefit of nature play is the calming affect which it has and research shows us that it reduces anxieties. Both language acquisition and practice, as well as creativity, will of course flourish more since children feel at ease, distracted and fully engaged in play.
Boosting Confidence and Independence

Nature play is also a key catalyst in developing both confidence and independence in young children. Providing that the environment ensures an adequate element of risk for the children, they are able to learn by making mistakes and hurting themselves without injury. It is argued that there are more risks involved when not allowing children to play in nature!
Balance, strength, fine and gross motor-skills as well as hand-eye coordination all see accelerated growth with this type of play. The 'nature' of the activities are much different to that experienced indoors or with plastic / factory made toys. Objects are heavier and attached or buried and require strength, technique to move and manoeuvre. They are also climbing up and over, crawling into and through, jumping on and over. There is significantly more physical body movements involved all round.
Improving Social Skills

Finally children engaged in nature play develop many social skills. Frequently nature play involves problem-solving. Then follows discussion, idea suggestions and finally agreement, and all members in a group will have involvement. This dynamic allows for collaborative skills to be developed, and for children to be able to resolve disputes.
Nature play will continue to have more relevance in tomorrow than it does today. The 'nature' of technological development is more and more reliance on its use. We need to be mindful of this and make time and effort to balance screen time and indoor play alike.