Tried & Tested Healthy Recipes for Kids : Kale & Walnut Smoothies – Vitamin Packed & Delicious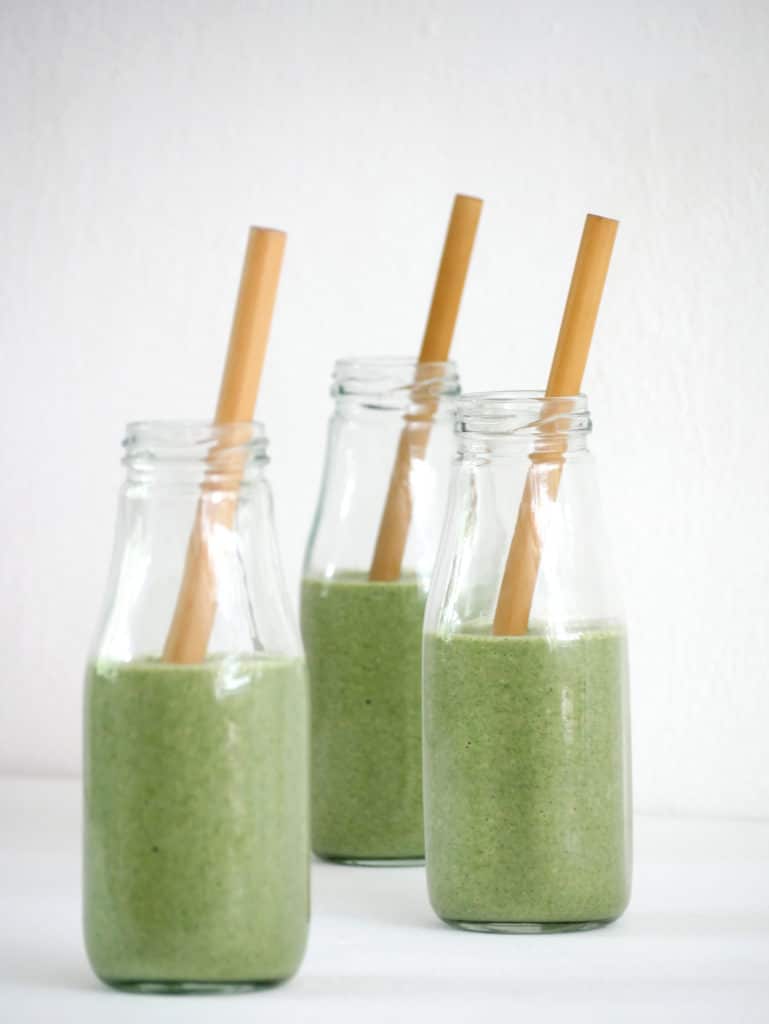 Smoothies are one of the easiest ways to sneak some goodness into a meal without any compromise on taste. This super easy smoothie combines the sweetness of a banana with nutrient dense kale and walnuts. A pinch of cinnamon also works really well with these combination if you want to boost anti-viral and anti bacterials properties.
Anti-Viral
Anti-Bacterial
Anti-Inflammatory
Gut Health Promoting
Protein Powered
Fiber Fuelled
Contains good amounts of..
Potassium
Vitamin B6
Vitamin B9
Vitamin c
Vitamin E
Vitamin K
Folic Acid
Iron
Calcium
Magnesium
Copper
Manganese
Fiber
Recipe:
2 medium bananas frozen
⅓ cup walnuts
⅓ cup whole rolled oats*
1 teaspoon ground cinnamon (optional)
1 cup baby kale or spinach
2 cups unsweetened cashew or almond milk
2 teaspoons vanilla extract (optional)
¼ cup ice optional
If your child has a particularly sensitive pallet and adverse to eating greens in their usual state, it is a good idea to add much less kale to begin with. Once they enjoy drinking them its much easier to add a little more over time.