Promoting Healthy Ethical Living to Pre-Schoolers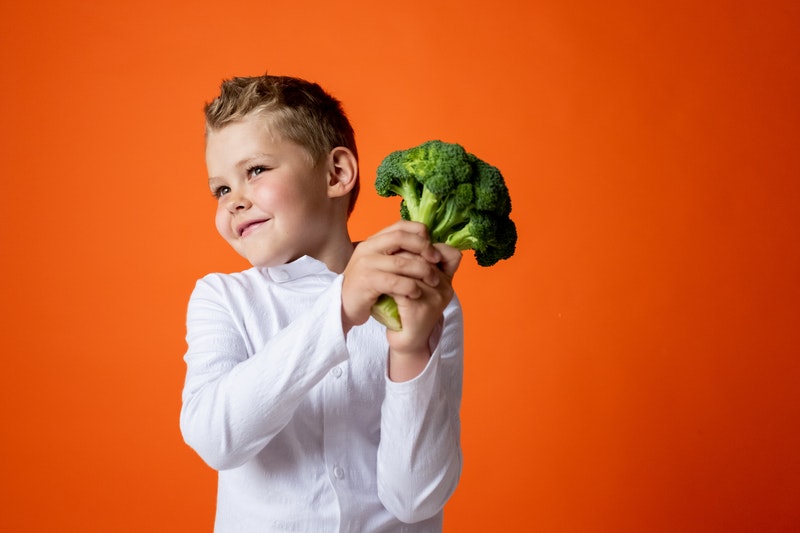 In 2010 the idea for a health centred pre school was conceptualised. We had seen the attempts in the U.K. from Jamie Oliver et al to tackle the health issues that were starting to become of major concern in the West. In particular the increase in child obesity and diabetes in the U.S. and U.K.
We were two teachers working at International Schools in Thailand both into healthy living but witnessing a rapid change in the eating habits of both children and adults in Bangkok. The amount of fatty, processed foods that the children at our schools were allowed to eat at their break times. A lot of research has been done in recent years into the harmful effects of sugar not only for weight gain and its direct impact on the development of diabetes but more is now known about links with diseases in later life. We could see Thailand following trends from the west and it was obvious then that Thai would surely fall into the same addictive and dangerous trap.
In 2011 the idea of a school aimed at offering healthy food, teaching pre schoolers about foods and nutrition and healthy living, became a reality. The British Early Years Centre opened in the centre of Bangkok and offered International education, employing qualified teachers from Britain. This was important to us as whilst the bigger international schools in Bangkok 'usually' employed qualified staff, the small pre schools did not. Of course it could be argued that the early years are the most important time for learning and proper guided education can only really be achieved by trained professionals.
We weren't able to afford to go fully organic in the first year that we were open. This was purely down to the high cost. By September 2013 however, all food was sourced either from organic farms in and around Bangkok or through an organic wholesaler. Three varieties of organic rice made up the basis for most of our meals as well as milk and yoghurts given to the children on a daily basis.
We were pretty pleased with the ease of the transition to organic with the older children. The menu took a while to refine and it was a little tough at the start. At some point within that first year however, the majority of our kindergarten children would tell you that vegetables were amongst their favourite food, when asked. This was amazing. Broccoli was a clear favourite, along with pumpkin (popular in Thailand) and even some of the more bitter leafy greens.
The younger children (and we do accept children as young as 12 months) took more encouragement. We have a policy of not forcing children to eat foods. This has a adverse psychological effect. It is also hard work for teachers when parents happily to feed their child sugary snacks and to refer to this type of food as a treat. If 'treats' was a term reserved for fruits and vegetables then getting children to eat healthily would be made so much easier. Persistence proved successful.
We didn't see the point of not going the full way however. If we were offering 100% organically grown and sourced food then shouldn't we also make sure all cleaning detergents, shower gels, shampoos, hand sanitisers and soaps were also chemical free? We discovered Lamoon Baby online and they were able to replace all of our existing products with organic and natural alternatives.
We also wanted to promote healthy and ethical living amongst our older children. We weren't sure at first what topics they would really find interesting and engaging. This is obviously a necessity if you want any child to achieve their academic potential. But they did. They loved it. Our Year 1 children were doing lots of mini topics on recycling, renewable energy sources, healthy foods and nutrition. We even had the children designing juices by mixing vegetables with fruits. They learnt that the vegetables had most of the important nutrients, but they were often quite bitter to taste. So mixing with small amounts of fruit juices made them much more palatable. It was lots of fun.
The children learnt and remembered the different food types; their uses and effects on the body; the ones we should only eat small amounts of. This was really exciting to us. We were thinking about how to take this a stage further. What the next step for the school would naturally be.
We had one area left in the school to exploit. The school is small and nearly every inch of it had been utilised in the best way possible. We had one area left without a use. So we decided to use the space to grow vegetables. I remembered seeing a video clip of a school in the U.K. and how they were more able to encourage children to eat vegetables if those children were involved in the growing process.
So this remains our next project and we plan to start work on the organic vegetable patch this coming term. Updates on the progress and success of the project will follow.
British Early Years Centre is an International Kindergarten School in Bangkok. For more information please take a look at our website here…