Fun Snacks for Healthy Kids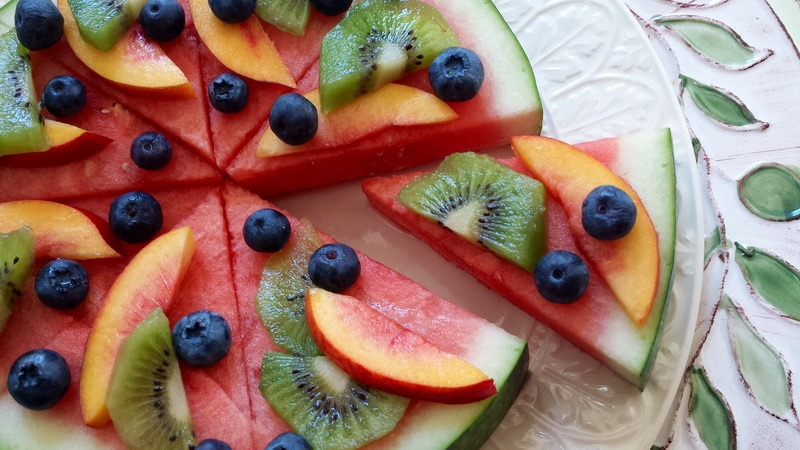 Trying to get children to eat healthily can be difficult. Here are three creative ideas that can be as fun to make as they are to eat.
Watermelon Pizza
A very simple idea that can be used in role play as well. Set up a pizza shop and call up your child to place an order. Ask for recommendations and allow your child to decide what to put on the pizza. Let your child deliver the pizza and take payment. Try swapping roles and let your child make an order and then make it together. Make sure you have lots of ingredients to choose from. You can use a light cream to keep the pieces in place.
Real Fruit Lollies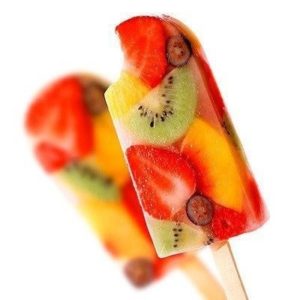 To make these delicious fruit lollies you will need:
16 ounces of pressed apple juice
1 ounce of cold water
1 teaspoon of lemon juice
Slices of fresh fruit.
Directions: simply stir all the ingredients together, adding the fruit last and freeze.
N.B. This will make quite a lot. The apple juice has a lot of sugar so feel free to play with the ratios and replace juice with plain water.
Click here for more lollipop recipes.
Homemade Ice Cream
For this recipe you don't need an ice cream maker and not only is it great fun to make, it also teaches children a bit of science too.
Things you will need:
1/2 cup milk
1/2 teaspoon vanilla
1 tablespoon sugar
4 cups crushed ice
4 tablespoons salt
2 quart size Zip-loc bags
1 gallon size Zip-loc freezer bag
a hand towel or gloves to keep fingers from freezing
Directions:
Mix the milk, vanilla, and sugar into one of the small Zip-loc bags and close. If you double bag there is less risk of splitting and the ingredients mixing with the salt and ice. Then place the smaller bag into the larger bag, which you fill with the ice and the salt. Close the bigger bag and then shake and massage the bags. Try to make sure that ice touches all parts of the inner bag. This does take 10-15 minutes depending on how rigorous you are but is good fun. When the ice cream solidifies, open it up and eat straight from the bag.
British Early Years Centre is an International Kindergarten School in Bangkok. For more information please take a look at our website here…