Fine Motor Activities – Nuts and Bolts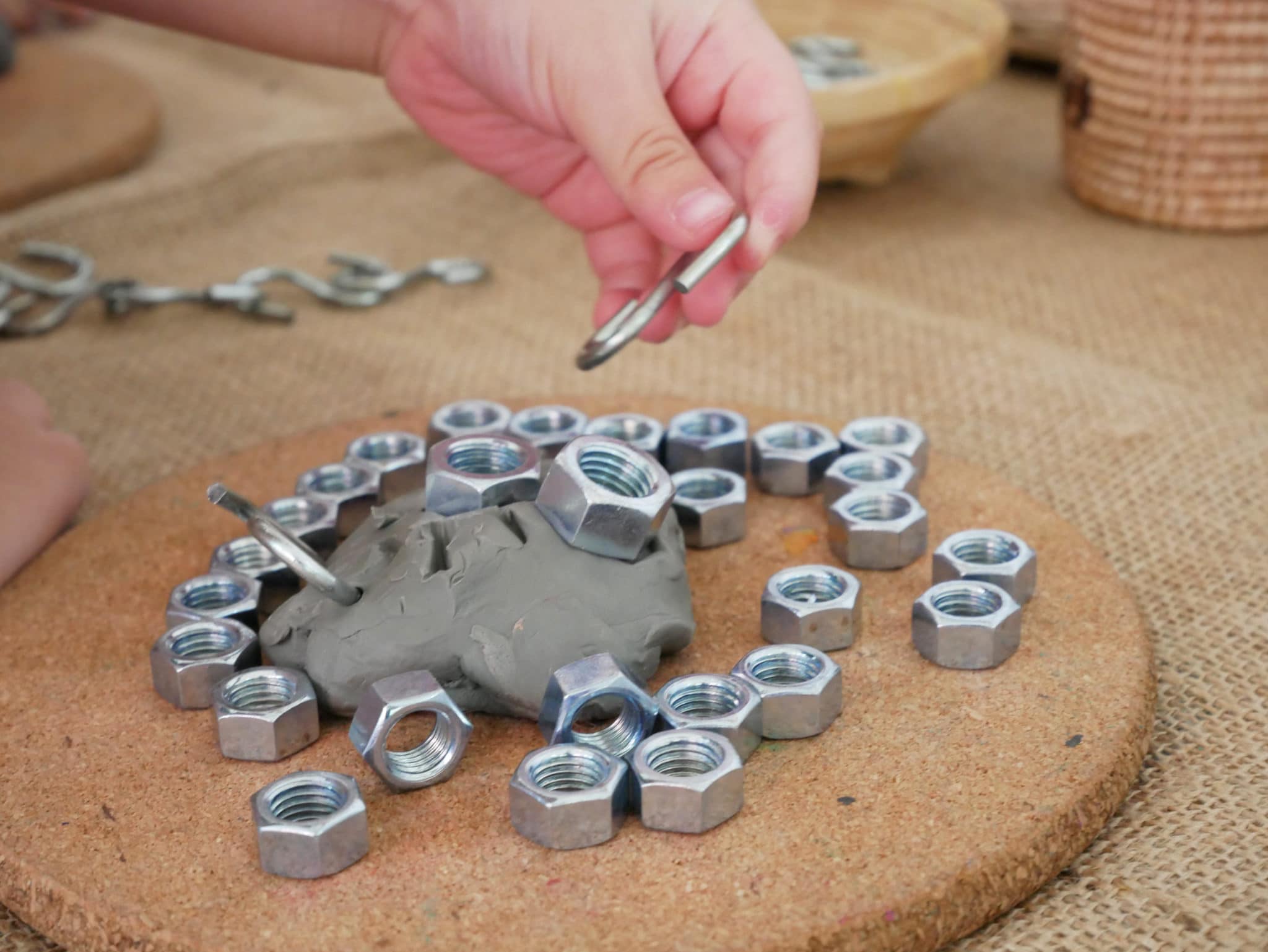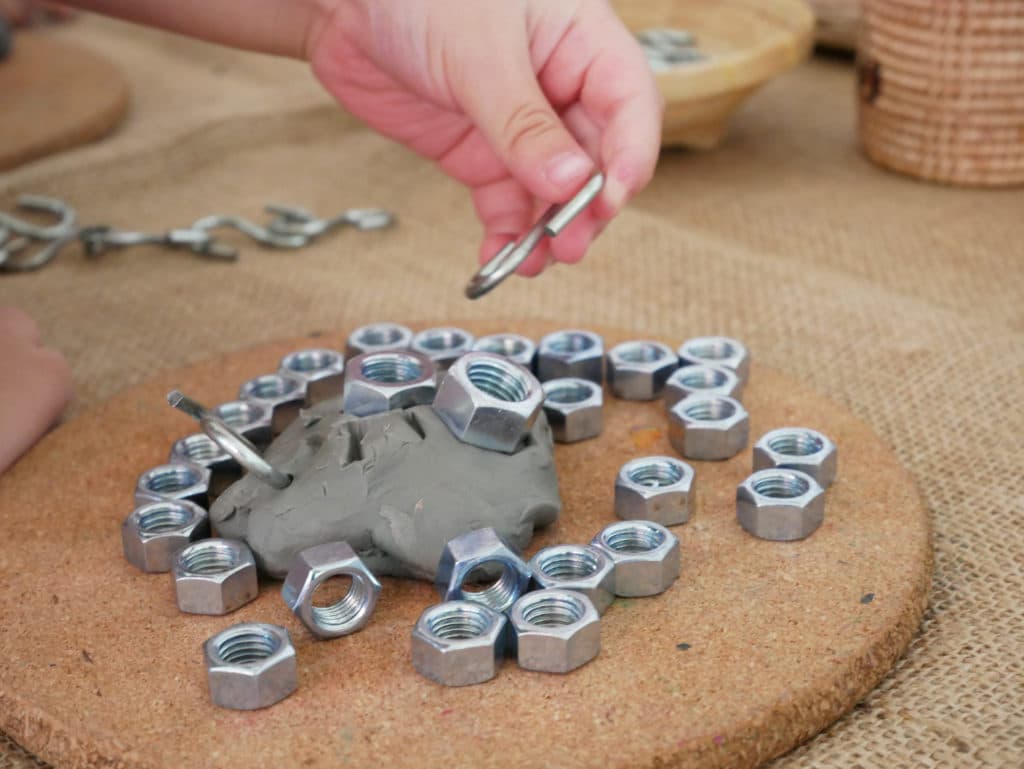 Activity: Plastic nut and bolt sets are an ideal choice for this fine motor activity but they aren't always that easy to source. The best place to look would be online but otherwise real nuts and bolts can be uses. The threading of the nut into its partner bolt takes alignment and fine adjustment at the same time the child must twist so that it catches ahold.
Differentiation: Its possible to find nuts and bolts in plastic, wood and metal. Metal (real) bolts from the local hardware store will obviously be more suited to children with more developed coordination and finger strength.