Are You Getting Enough Folate-Rich Foods into Your Diet ?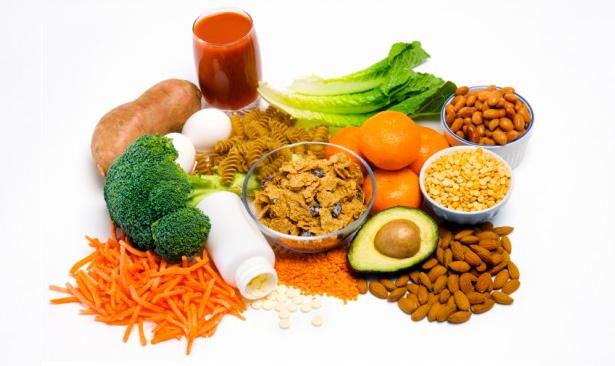 Ensuring that you are getting good amounts of folic acid in your diet is incredibly important during your pregnancy. Studies have shown a lack of folic acid in the body can lead to depression, something that 1 in 10 women suffer from during their pregnancy. When there are adequate amounts in the body it is one of the most amazing micronutrients that is able to repair and synthesise DNA, aid in the creation of red blood cells and therefore prevent an onset of anaemia. You will most likely have heard of Vitamin B9, well this is folic acid. It is is well known for the slowing or indeed prevention of Alzheimers, cancer and even foetal deformities.
Folate and folic acid are very similar but unlike many people think, they are not one in the same. Folate is the natural form of Vitamin B9 that can be found in many greens and foods whilst Folic Acid is the synthetic version of the Vitamin, which is usually found in fortified foods and supplements. The body however is much better at processing Folate and any excess is lost through the urine.
It is therefore so important that your pregnancy diet contains foods that are rich in Folate. Dark leafy vegetables are the best source of folate with spinach and kale (dark leafy greens) having the highest concentration. Try to eat a variety of foods from the following list on a daily basis. In this way you will easily meet your recommended daily intake for pregnant mothers.
The following list of folate rich foods (taken from globalhealingcenter.com) shows the percentage of daily values (DV) of each source.
Dark Leafy Greens
Spinach — 1 cup = (65% DV)
Collard Greens — 1 cup = (44% DV)
Turnip Greens — 1 cup = (42% DV)
Mustard Greens — 1 cup = (26% DV)
Romaine Lettuce — 1 cup = (19% DV)
Asparagus- 1 cup = 65%
Broccoli – 1 cup = 24%
Citrus Fruits
Papaya — One papaya = (29% DV)
Oranges — One orange = (10% DV)
Grapefruit — One grapefruit = (8% DV)
Strawberries — 1 cup = (6.5% DV)
Raspberries — 1 cup = (4% DV)
Beans Peas and Lentils
Lentils — 1 cup = (90% DV)
Pinto Beans — 1 cup = (74% DV)
Garbanzo Beans — 1 cup = (71% DV)
Black Beans — 1 cup = (64% DV)
Navy Beans — 1 cup = (64% DV)
Kidney Beans — 1 cup = (57% DV)
Lima Beans — 1 cup = (39% DV)
Split Peas — 1 cup = (32% DV)
Green Peas — 1 cup = (25% DV)
Green Beans — 1 cup = (10% DV)
Avocado – 1 cup = (22% DV)
Brussels Sprouts – 1 cup = (27% DV)
Seeds and Nuts
Sunflower Seeds — ¼ cup = (21% DV)
Peanuts — ¼ cup = (22%DV)
Flax Seeds — 2 tbs = (14% DV)
Almonds — 1 cup = (12% DV)
Cauliflower – 1 cup = (14%DV)
Beets – 1 cup = (34%DV)
Corn – 1 cup = (20%DV)
Celery – 1 cup = (8%DV)
Carrots – 1 cup = (5%DV)
Squash – 1 cup = (11%DV)